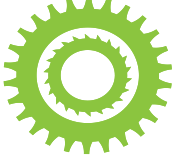 Business Correspondence Training
Would you like to develop your business correspondence skills to make you a more valuable employee or a more professional business owner? Looking to perfect your letter and email writing skills? Searching for an easy, cost-effective way to do this? With this online training course all of this is possible. Alongside a team of specialists, we have created you the perfect online training package to achieve exactly that.
Description
This online course has been designed for those that wish to improve their competency and ability in professional business correspondence skills. This two part training course will ensure the candidate is fully confident in both letter and email writing.
Business Letters
You will master the skills of composing a business letter with appropriate sophistication accompanied with training on basic grammatical rules, tone and formatting, along with other beneficial skills.  With easy to learn modules devised to cater to the learner, the training could not be made easier. Many businesses still send formal letters and communicate through pen and paper, having proficiency in this is therefore key and will make you stand out to prospective employers or give you a professional image for your own business.
Business Email
You will be able to develop skills associated with the writing of professional business emails. Being able to competently write a business email is a crucial part of any job. Most communication between businesses, no matter what the industry, will be through email. As this might be the first time of engaging with the contact, it is crucial that the best impression is given.
This course is suitable for employees and managers of all levels, business owners and students. It will equip you with the necessary skills and expertise to communicate effectively.
Course Details
Business Letters
Introduction & Objectives
Letter or Email
House Style and Letter Templates
Letter Layout
Salutation & Complimentary Close
Structuring your Letter (The 4 Point Plan)
Basic Grammatical Rules
Tone and Formatting
Golden Rules of Letter Writing
Business Emails
Introduction & Learning Objectives
Choosing Email or Letter
General Etiquette
Structure
Templates
Formatting
Greeting and Sign Off
Example Emails
Basic Grammatical Rules
Use the Correct Tone
Golden Rules of Email Writing
Entry Requirements
No previous experience or knowledge of Business Correspondence is required to gain the maximum benefit from the course.