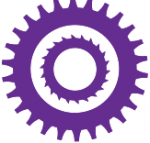 Corporate Ethics & Business Law Quiz
This quiz bank, made up of multiple choice questions will help reinforce your understanding of Corporate Ethics, Governance and Law and also prepare for any exams that you may be taking.  Question practice builds up your knowledge base and shows the areas that you are good at and the ones you need to stregthen.
Description
Our Corporate Ethics, Governance and Law Quiz will strengthen your knowledge and understanding of this vital area of accounting and enterprise.
The quiz and assessment dashboard has been designed so that you can select the topics that you wish to test yourself on, do it under exam conditions; select how long the test lasts for; pause the test; get feedback and a printable report on your performance when you have completed the test.
Course Details
Ethics and business
Ethical conflict
Corporate governance
English law compared to alternative legal systems
The law of contract
The law of employment
Company administration and finance
Entry Requirements
No previous experience or knowledge of Corporate Ethics, Governance and Law is required to gain the maximum benefit from the course.