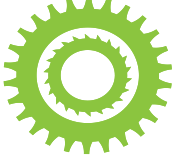 Enterprise & Entrepreneurship
This online course is designed for entrepreneurs, business owners and SMEs to help build the skills and knowledge needed to get your new business up and running. It's also ideal for owner-managers who want to run their businesses more effectively.
Description
Starting up your own business? Or are you new to self-employment and aiming to realise your full potential in the world of business? If you're a budding Entrepreneur and want to gain essential skills to get you started, then this course is right for you.
This Enterprise & Entrepreneurship course provides a series of real life situations that will guide an aspiring entrepreneur through the steps that will increase their chances for successfully turning their idea into a successful business.
Our course focuses on three areas of business; Entrepreneurship & Finance & Marketing.
You will improve your ability to generate and implement new ideas, use the design thinking framework and maximise success in early-stage enterprise.
Whether you are thinking about becoming an entrepreneur, or you are actively trying to launch a new business, this Entrepreneurship course will offer you important information that will bring you a better chance of success.
During the course, you'll develop an entrepreneurial mind-set.
We are also able to provide an in-house version of this course to businesses in the UK, adapted for your needs. This will offer face to face training to employees to improve productivity and efficiency. Please contact us at hello@knowledgegrab.com for more information.
Course Details
Understand what is meant by self employment
Understand the risks involved
Understand skills, knowledge & abilities needed
Assessing the viability of a business idea
Entry Requirements
No previous experience or knowledge of accounts is required to gain the maximum benefit from the course.