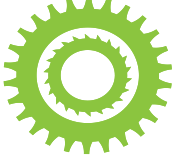 Microsoft Office Outlook 2013
This online training course is designed to enhance your proficiency and understanding when using new features of MS Outlook that the 2013 edition offers. The training package, made up of a series of short videos, ensures you are efficient with these latest features. Microsoft Outlook is an extensively used program throughout the majority of businesses and office workplaces.
Description
Our online MS Outlook Training Course can help you stand out in today's competitive market. Our training course will strengthen your skills on one of the world's most popular Microsoft applications.  In today's heavily competitive business environment, it is essential that you have sufficient working knowledge of these applications.
This training program has been designed to enhance the proficiency and understanding of the candidate when using new features of that the 2013 edition offers.
The training of MS Outlook 2013 is divided into 3 sections lasting for an average of one hour and 4 minutes each. Each section varies in time with the advanced training being the most detailed, therefore lasting the longest. These 3 sections are Basic, Intermediate and Advanced. By sectioning the training you have the ability to build up your knowledge gradually, at your own pace, until you have a concrete understanding on the various levels and complexities of Outlook 2013.
This course is suitable for employees and managers of all levels, business owners and students. It will equip you with the necessary skills and expertise to use this popular software package.
Course Details
The Basic module teaches the necessary foundations needed to successfully and effectively navigate around the latest version of Outlook. This user friendly section guides you through tasks such as reading, replying to, forwarding and creating a message as well as setting the message importance level. You will also learn other key features such as working with message attachments and flags, marking a message as read or unread, searching for and deleting messages and creating folders to keep emails organised. There will also be an element of calendar management as the training looks at creating and changing an appointment, creating an all-day event and printing the calendar.
Intermediate on Outlook 2013 guides you through commands such as resending and recalling a message, requesting delivery and read receipts, delaying the delivery of a message and using voting buttons, categories for email and signatures, through to viewing messages by conversation, using quick steps and marking a contact as private. There is also an element of calendar management in this Intermediate section since Outlook is a personal information manager, including event/ meeting management. You will be able to mark an appointment as private, create a recurring appointment and email a calendar, along with adding a person to the address book as well as creating a contact group and categorising tasks.
Finally the Advanced level develops you to the highest ability when using Outlook 2013. You will become competent in commands such as setting up multiple email accounts, controlling desktop alerts and other message arrival options, managing junk mail and RSS feeds as well as building a new email view and using a rule to automatically reply using a template. In addition, the training will look at archiving, mailbox clean up and contact fields. This will ensure the best possible results with Outlook are being achieved. You will also be able to send electronic business cards, mail merge, work with calendar groups, customise the weather bar and carry out final topic/review.
Entry Requirements
No previous experience or knowledge of MS Outlook is required to gain the maximum benefit from the course.