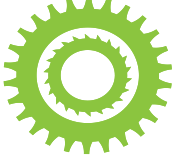 Microsoft Office Word 2013
This online course will enhance your proficiency and understanding when using the latest version of Microsoft Word 2013 through a series of short videos, taking you through from basic level to advanced level. Word training is crucial to your development and employability factor as it is the most widely used Microsoft program.
Description
Our online Microsoft Word Training Courses can help you stand out in today's competitive market. Our course will strengthen your skills on one of the world's most popular Microsoft applications, making you a valued member of an organisation or more attractive as a potential employee.
The training of MS Word 2013 is divided into 3 sections; Basic, Intermediate and Advanced each lasting an average of 45 minutes. This step by step training will familiarise you with the latest complexities of MS Word 2013.
This course is suitable for employees and managers of all levels, business owners and students. It will equip you with the necessary skills and expertise to use this popular software package.
Course Details
The Basic level will look at aspects such as creating, opening and saving documents, navigation and selection techniques and entering, amending and deleting text. In addition to all these commands you will be able to format both texts and paragraphs, create and format tables and print a document having completed a spell check
Intermediate level Word training will teach you concepts such as section breaks, inserting headers and footers, inserting images through to SmartArt, style sets and themes and table draw and quick tables. These all contribute towards the progression of your learning from Basic to Intermediate
Finally, the Advanced level will ensure you are comfortable with functions such as mail merge, footnotes and endnotes, watermarks, tracking changes and comments and creating forums. Accompanied with these you will be taught on Macros and user accounts with Word.
Entry Requirements
No previous experience or knowledge of Microsoft Word is required to gain the maximum benefit from the course.