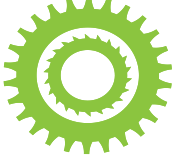 Microsoft Excel 2013
This online training course will help to develop your proficiency and knowledge in using Microsoft Excel 2013 through a series of short videos. Excel is one of the most widely used Microsoft Programsacross all types of businesses and around the world. This most recent and up to date software is crucial to your career from administration and marketing to finance and management.
Description
Our Microsoft Excel Training Courses can help you stand out in today's competitive market. Our course will strengthen your skills on one of the world's most popular Microsoft applications.In today's heavily competitive business environment, it is essential that you have sufficient working knowledge of these applications.
This Microsoft Excel 2013 package integrates the latest features to offer top of the range training. It is divided into 3 sections; Basic, Intermediate and Advanced, each lasting around an hour. This step by step process will train you at a friendly pace on the complexities of MS Excel 2013.
This course is suitable for employees and managers of all levels, business owners and students. It will equip you with the necessary skills and expertise to use this popular software package.
Course Details
The Basic level teaches aspects such as creating and saving a workbook, entering and editing data, copy, pasting and moving data through to formatting, using Auto fill and sorting and filtering data. These are just some of the commands that will be learnt in this module.
Intermediate level training looks at aspects from creating charts and graphs, intermediate formula and functions and formula auditing as well as outlining groups, data validation and spark lines. The training ensures that you graduate from this level having a competent degree of knowledge on the functions that can be carried out.
Finally the Advanced level focuses on the most complex features within Excel 2013, for example working with advanced formula and functions, scenarios, goal seek and solver through to pivot tables and macros. All of these complex commands will be easily achieved once the training has been completed.
Entry Requirements
No previous experience or knowledge of Microsoft Excel is required to gain the maximum benefit from the course.