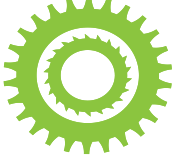 Performance Management
This course will provide you with a better understanding of Performance Management, its relevance to business and how to use it effectively managing a team.
Description
One of the biggest problems in business is maintaining competent management. Effective Performance Management is essential to achieving a successful future for a business.
Whether you are a manager, supervisor or business owner, you need to know the basics of performance management; including its definition, benefits and application. No matter what size the business is, this course teaches you how to implement essential performance management skills to enhance the process. You learn how to develop effective performance-management systems that involve goal setting, coaching and feedback, measuring performance against goals, performance appraisals and employee development.
This course will equip you with the necessary skills and expertise to lead any team to success.
Course Details
Learn how to measure business success. Understand what to measure and how to measure it.
Learn to create specific, performance management criteria for your business.
Discover how to set realistic, stretching goals and learn how to motivate your team to achieve them.
Use "real world" tools to manage and improve the performance in your company.
Entry Requirements
No previous experience or knowledge of performance management is required to gain the maximum benefit for the course.