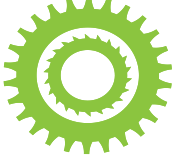 Planning & Organising
This online training course will focus on developing your skills in planning and organisation, two crucial assets required in any organisation.A series of short video lessons will teach you processes and tools to enable you to run your business more efficiently, be a valued and effective manager or a sought after prospective employee.
Description
Being able to plan and organise are two key attributes all employers look for.
The way that the individual plans and organises a team has a significant impact on their own effectiveness, the effectiveness of the team and on the overall profitability of the business.
This online course, made up of a number of video lessons, has been carefully designed so you can learn how to plan and organise for maximum effectiveness and maximum motivation.
The endless benefits that this training package will bring can be seen by both the trainee and their team, creating a strong and confident foundation for the future.
This course is suitable for professional managers of all levels, business owners and students. It will equip you with the necessary skills and expertise to lead any team to success
Course Details
Learn how to plan and organise for maximum effectiveness and maximum motivation
Discover tools to unlock productivity and quality improvements.
How to create work flowcharts
How to analyse the processes
Use "real world" tools to get you and your team working together to improve the overall effectiveness and profitability of the business.
Entry Requirements
No previous experience or knowledge of Planning and Organising is required to gain the maximum benefit from the course.