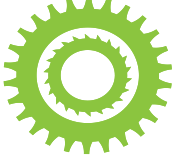 Sage Line 50 2009
This fully interactive Sage Line 50 training suite, makes you feel like you are actually using the Sage software you are being trained on, and is designed to ensure proficiency and understanding of the popular accounting program.  It covers an extensive range of Sage modules for both the basic and advanced level user. Being able to use Sage Line 50 will see benefits in many areas of life, as it is a well-recognised accounts program used in businesses. Being able to use it competently will enhance your employability factor and use in the workplace.
Description
This fully interactive skills training suite, which makes you feel like you are actually using the software you are being trained on at the time, is designed to ensure your proficiency and understanding when using this program is to an appropriate level. It covers an extensive range of Sage modules for both the basic and advanced level user.
This course is suitable for employees and managers of all levels, business owners and students. Purchasing this Sage Line 50 training will ensure that you are confident and fully conversant with the major functions of the program, ready to hit the ground running!
Course Details
There are many modules to this Sage Training, the first is Company Nominal. This section demonstrates a range of skills from setting up a new nominal account, looking at a nominal record and its activities, through to undertaking journals, reversing journals made in error, entering prepayments and accruals, and viewing, changing and checking the chart of accounts, to finally producing nominal reports.
Company Financials is another section of training in the Sage package. This focuses on building your knowledge on auditing, trial balance and profit and loss, as well as VAT, the VAT transfer wizard and financial reports. Having secured an understanding on all of these aspects of Sage, you will be able to comfortably and confidently handle company financials.
There is a module dedicated to banking and it offers direction on how to manage all aspects of Sage Bank Account. You are taught how to set up a new account and manage all types of transactions such as payments, receipts, reconciliations, transfers and recurring journals. The full reporting functionality is also shown.
Another aspect of this training is 'Supplier'. This section will look at setting up a supplier record, editing these, managing payment records and placing new purchase orders. It will also look at placing orders, delivering and updating orders, through to making payments, write off/refund, refunding a supplier and entering a new diary event.  After this module has been completed you will be able to execute each of the tasks confidently and with ease.
The next Sage Module demonstrates how to set up customers, edit them, chase debts, raise a quotation, produce a new sales order, produce a new invoice, allocate stock, dispatch orders, receive payments, post invoices, raise credits, write off and refund accounts, undertake customer refunds and enter diary entries.
You will also look at the settings of Sage. In this module you will be able to set up customer, supplier, bank, product and invoice and order defaults, as well as dealing with currencies through to access rights and controlling accounts.
The training also ensures that you can file items whilst using Sage.  This focuses on creating and opening a new file, and deleting a company, all the way through to backing up and restoring a file. This is important as you will need to know how to manage files and how to navigate around them.
Finally, the training ensures that you become accustomed to editing whilst in Sage.  This includes editing tools that deal with global changes, contra entries, activation and a selection of tools through month end, year end and period end.
Entry Requirements
No previous experience or knowledge of Sage is required to gain the maximum benefit from the course.